ADOPTION INFORMATION
& ADOPTIVE PARENT EDUCATION COURSES
Adoptive Parent INFORMAtion
If you are looking for adoption information, you have come to the right place!  Our adoptive parent education courses are very thorough. Building Arizona Families is an Arizona licensed, internationally Hague accredited adoption agency that has served hundreds of families.   The courses we provide equip adoptive parents to be fully informed as they navigate the adoption journey.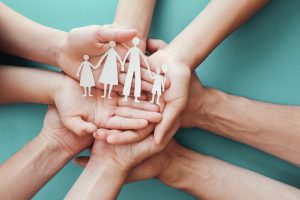 ADOPTION INFORMATION FOR ADOPTING FOSTER CHILDREN
PARTNERING FOR PERMANENCY AND SAFETY-MODEL APPROACH TO PARTNERSHIPS IN PARENTING TRAINING (PSMAPP)
Building Arizona Families, a licensed, accredited adoption agency,  is proud to offer the "Partnering for Permanency and Safety-Model Approach to Partnerships in Parenting Training" for adoptive families. This adoptive parent education training helps prospective adoptive parents of foster children make the decision to pursue adoption of foster children. Over the course of 10 meetings, parents assess their parenting skills, their desire and ability to work as partners in permanency planning, and their ability to meet the needs of foster children for safety, permanency, and well-being. These classes are held at our Phoenix location. This is a 30 hour/10-week program.
For more adoption information, please call Ixcel Baca at 623.696.9537.
INTERNATIONAL ADOPTIONS ADOPTIVE PARENT EDUCATION
from INTERNATIONALLY hague accredited adoption agency
As a Hague accredited adoption agency, we are privileged to offer international adoption services.  All International adoptions require 10-hours Hague approved adoptive parent education.  At Building Arizona Families, we offer adoption information about the international adoption services we offer for families interested in adopting a child from Haiti up to twelve years of age.
For the international adoption courses, there are two options you may select from, Adoption Learning Partners OR Heart of the Matter.
For more adoption information, or if you are interested in Haiti adoption, please contact lisa@buildingarizonafamilies.com.  You can also find out more about the child adoption process by clicking the Adoption Process button below.  We also invite you to reach out with any questions about the child adoption process using the Contact Us Now button below.