From the Desk of Kelly Rourke-Scarry, MSW 
Dear Friend,
On behalf of Building Arizona Families, we wish you and yours a wonderful Christmas!  It's such a joyful time of year, and despite the many challenges, we stop and celebrate what matters most.  We shop for gifts that express the love we have for our families and friends.  It can be such a busy time, but Christmas always makes me pause… and the reality hits me afresh that my mother chose to give me the most incredible gift – the opportunity to live.

It makes me more deeply understand that life is the greatest gift a mother can give a child – and a gift that every unborn baby deserves. It makes me renew my efforts to reaching as many pregnant women in crisis as possible.  Every precious unborn baby should have the opportunity to live, love, and be loved, just as I have been blessed to experience life and love. 
As we pause to celebrate with those we love, we experience the power of love.  Take love for our children, for example. It is one of the strongest loves we will experience in this life.  It's what makes parents so fiercely protective, doing everything possible to keep their children safe from harm, and providing every opportunity to learn, grow, and become wonderful adults.
Even though I was not their biological daughter, my adoptive family gave me that kind of unconditional, safe, and deep love. Because of their selflessness, I have become someone who wants to make a difference, to help other unborn babies live and love. I've also experienced deep love and gratitude for my biological mother, Donna K. Evans, a scared, pregnant teenager without support. She courageously chose to go through the challenges of being pregnant in high school, and chose adoption.  She wanted the  stable, prosperous future for me that she was unable to provide. It's so personal for me.  As I share more of my story, I hope it helps you embrace just how powerful a gift you can share with pregnant women in crisis who feel trapped and believe their only choice is abortion.
We need to reach as many pregnant women in crisis as possible.  They need to know that they can choose life for their baby.  They need to know that we will help them with their housing, food, clothing, counseling, healthcare, transportation, and sometimes even a cell phone. They need to know that we make it possible for them to give their baby the greatest gift a parent can give – life!  We need to raise $16,071 to double our outreach.  This will allow us to reach 150 women experiencing a crisis pregnancy.
It only costs us $107.14 to reach a pregnant woman in crisis.  When she chooses life for her baby, she can also change her life for the better through our Donna K. Evans Foundation aftercare program. When she chooses to place her baby for adoption, she provides a loving, stable future for her baby like I was given.  And, when she chooses adoption, an adoptive family's aching hearts and arms are filled with the precious baby who will bless everyone their little life touches.
We know you can't put a price tag on a baby's life!  But, we know that $107.14 can help us save one baby's life.  Our December goal is 150 women choosing life for their babies. Just think – 150 babies given the opportunity to live, to breathe, laugh and love.  Can you help us save one baby?  Two babies?  Please be as generous as you can.
Your Generous Christmas Gift for an Unborn Baby is Tax Deductible
Yes! I'll Help Save Babies' Lives!
As always, I am available 24/7/365 to talk with a women experiencing a crisis pregnancy.  Please share my personal cell number.  My cell is 623.695.4112.  Women can text or call me. 
Thank you for being in the struggle with us to save the lives of unborn babies.
Saving and changing lives together,
 
Kelly Rourke-Scarry
President/CEO
Building Arizona Families
domestic/newborn
adoption placements 
EIGHT BEAUTIFUL BABIES ADOPTED IN NOVEMBER! 
During the month of November, Building Arizona Families placed eight newborn babies in wonderful homes around the United States.  We are so grateful these precious babies will have the gift of life and love!  Every baby deserves the same.
Precious November Babies 
birth mother adoption stories
Meet MARY
 Mary's life was going down the drain fast.  She was really struggling, and believed it wasn't fair to bring her baby girl into the world.  Mary didn't want her baby to experience the same struggles Mary was facing.  After talking to Building Arizona Families, she also became convinced that her baby deserved to live and enjoy a better life. 
Now Mary tells other pregnant women struggling with crisis pregnancies that placing their babies through Building Arizona Families is the best choice.  She tells them that she chose a wonderful adoptive family for her baby, and she will have the kind of future Mary couldn't provide while in crisis.  And all it took was  $107.14 to reach her – and now she is telling other pregnant women in crisis about the positive option of adoption so that more babies' lives are saved!
Just think – $107.14 might be all it takes to give a pregnant woman in crisis the gift of hope, a precious newborn baby the gift of life, and an adoptive family the gift of love.
The need is so great.  Desperate women like Mary are searching right now for answers.  We need to make sure they discover the help we can give so that they choose life for their unborn child.  Please be as generous as you can, as there are so many women and unborn babies that need your help.  Every baby's life matters!
birth mother matters adoption radio
UNDERSTANDING DESPERATION IN ADOPTION
Some women come into Building Arizona Families because they are pregnant, and many of these women have reached a point of desperation due to situations such as:
Being homeless – scared to remain on the street due to being pregnant, and hungry and cold/hot
The pregnancy may be the result of an act of prostitution/solicitation or they may be a victim of abuse.
Feeling trapped in a domestically violent relationship and wanting to make sure that they don't bring a baby into their turbulent world.
Pregnant as a result of an affair and they don't want their significant other to find out (he may be incarcerated) or together they may not want to raise the baby together since the baby was conceived in an affair.
Divorcing their spouse and they do not want to raise a baby under these circumstances.
Finding out that they are pregnant and choose not to have an abortion and/or they find out too late in their pregnancy.  Maybe they don't believe in abortion or cannot afford it?
Learn more about desperation,  how it manifests, and how it can impact adoption.  Tune in!
LISTEN TO "UNDERSTANDING DESPERATION IN ADOPTION"
Please join us in helping to change the lives of pregnant women in crisis who courageously choose to put their unborn child's life above their own through the selfless choice of adoption.  They choose life for their unborn child.  Now, let's help them have the bright future they deserve.  Click below to join us in changing lives. 
We need sponsors to help cover the cost of the educational outreach.  No tax deductible contribution is too small.  We also need volunteers! There are also downloadable resources on the website with facts about adoption that you can share with others. Join the You Before Me movement to save the lives of unborn babies and provide a fresh start in life for birth mothers who need encouraging, practical support. 
Upcoming Adoption Information Seminar
Mark Your Calendars &
Share with Friends!

Upcoming Adoption Events
Saturday, February 20, 2020 10am-12pm
Adoption Informational Seminar
Location – Online
Stay Connected on Social Media For Regular Updates on How to Impact Pregnant Women in Crisis and Save the Lives of Unborn Babies! 
Facts About Building Arizona Families
Established in 2004

Hague Accredited

Co-Founded by two members of the adoption triad

Established an Aftercare Program for birth mothers

Provide both open and closed adoptions

Work with birth mothers throughout the entire state of Arizona

Work with families across the United States

Use "Child Connect" for post adoption communication

Have an A+ Rating with the Better Business Bureau

Host a non-perishable food bank at our facility

Have a clothing closet for birth mothers

Assist our birth mothers in providing Christmas presents for their children

And on on….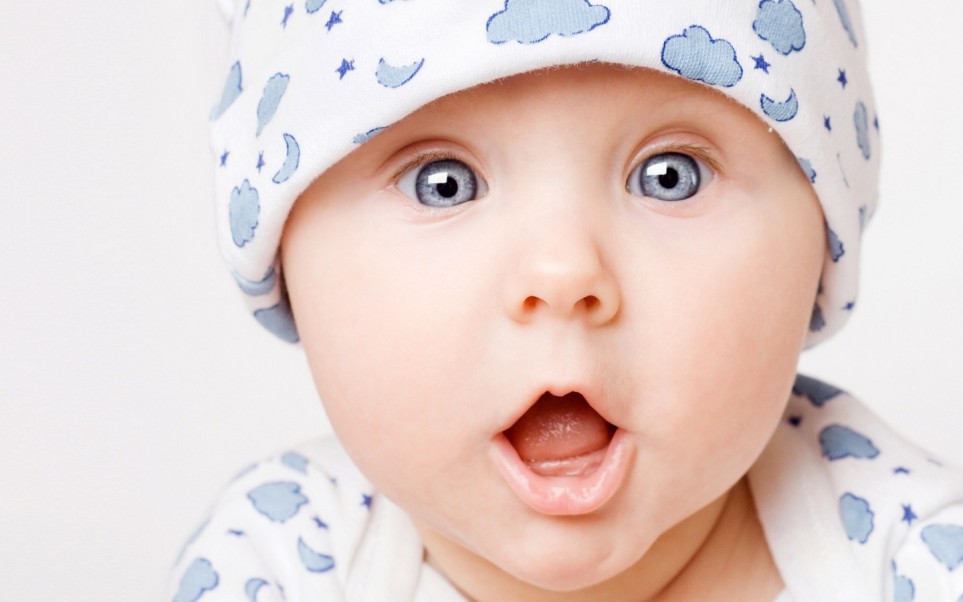 Stay Connected with Building Arizona Families!
Phone: 623-936-4729, 1-800-340-9664
E-mail:  info@buildingarizonafamilies.com
8433 N. Black Canyon Highway
Suite 152
Phoenix, AZ 85021